They say that the golden age of the Four Freshmen is from 50's to 60's. It's the days of No.3 and No.4. After then, Bob Flanigan had continued the leader of the group to keep the fire of Four Freshmen burning until 1992. Bob is concentrating on the manager of the group now.

Kevin Stout of No. 20 left in 2000, and Vince Johnson joined to the Four Freshmen. Therefore, chorus's part changed completely places. FF No.21 : from the left,
| | | | |
| --- | --- | --- | --- |
|   | Lead Voice | Brian Eichenberger | bass, guitar |
|   | 2nd Tenor | Curtis Calderon | trumpet, flugelhorn, |
|   | Baritone | Vince Johnson | bass, trombone, guitar |
|   | Bass | Bob Ferreira | drums, flugelhorn |
|   |   |   |   |
Now, the latest CD is "Still Fresh" (1999) of No.20. The next CD which recorded in a live show of No. 21 will be put on the market in the year end of 2001. Let's enjoy it.
New member, Curtis Calderon joins in September, 2001. And No.22 will start.
FF was formed more than 50 years ago, and Freshmen has been kept the tradition of the sounds called "open harmony". There were no vocal groups which put the melody part in the highest part before. We were happy to hear that FF got the place of No. 1 of "Vocal Group of the Year" in 2000. The good one is valued indefinitely in the United States.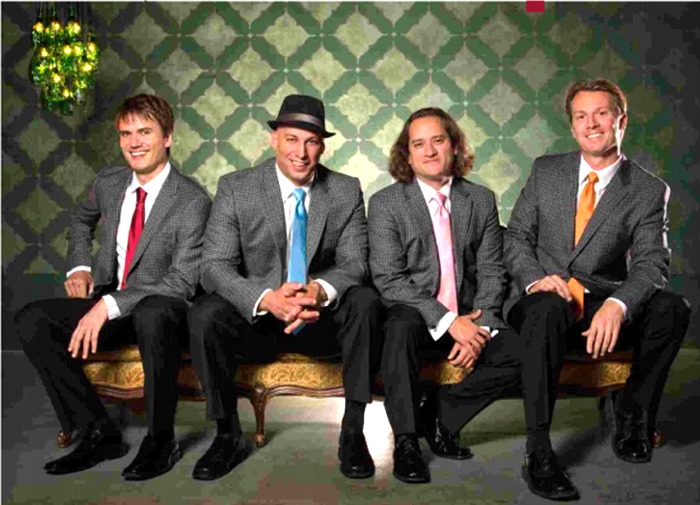 Group #23, 2013/10
Vince Johnson leaved and he was replaced by Stein Malvey.
| | | | |
| --- | --- | --- | --- |
|   | Lead Voice | Brian Eichenberger | bass, guitar |
|   | 2nd Tenor | Stein Malvey | guitar |
|   | Baritone | Curtis Calderon | trumpet, flugelhorn, |
|   | Bass | Bob Ferreira | drums, flugelhorn |
|   |   |   |   |
---