Jan. 1, 2015
In the summer of 1990, the International Conference of Operations Reserch Societies was held at Athens, Greece.
I sent the New Years Card of 1991 like below;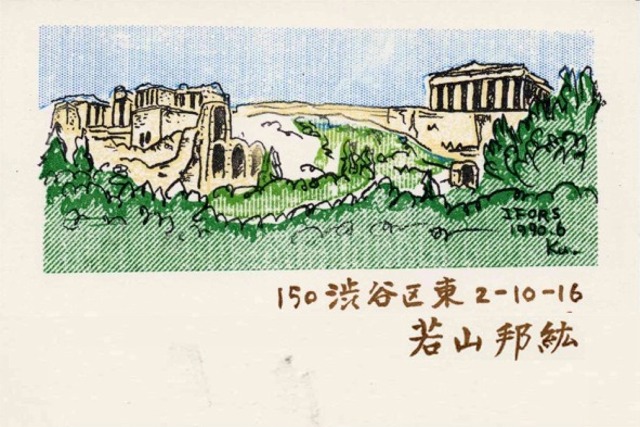 This card was printed by personal stencil duplicator called "Print Imitaion".
Recently, I draw the sketch using "Pentel Brush-like Sign-Pen".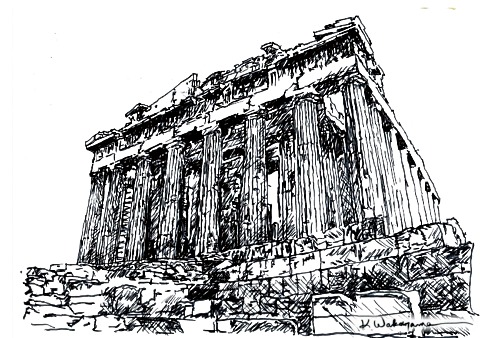 As usual, this is "New year's drawing for 2015".