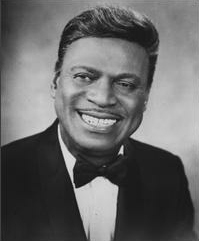 Earl Hines
(1903-1983)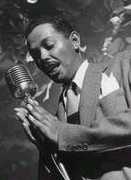 BilllyEckstine
(1914-1993)
Billy's daughter, Gina Eckstine taught me the real story about her father and Sarah Vaughan, in April 2011.
Dad discoverd Sass at amateur night at the Apollo Theater. He was with the Earl Hines Orchestra at the time. They already had a girl singer ,so Sass joined the band as second pianist. Later she took the girl singers spot.
Later, when Dad formed his own band, Sass came with him. They were like brother and sister for the rest of their lives. I hope you don't mind, but that's the real story.