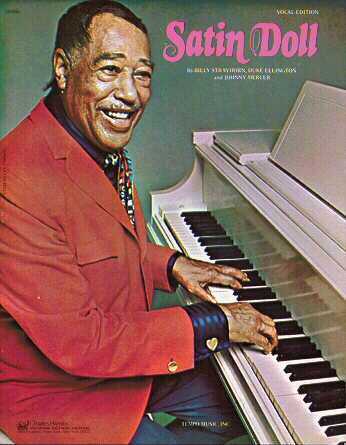 Duke Ellington(1899-1974)

A famous standard song "Satin Doll" is composed by Duke Ellington. The words of this song were written by Johnny Mercer, my favorite songwriter. It's from the album called "Johnny Mercer sings Johnny Mercer". He sang this song with a few changes from the bridge of second chorus. The climax is as following;

She's nobody's fool so I'm playin' it cool as can be
I'll give it a lick, but I ain't for no chick nearer me
<Charlie big mouth !>

If you like cattin' high hattin'
Droppin' our flirtin', Manhatt'n
Me, hattin' that's satin doll
Small flirtin' that's satin doll
Tame cattin' that's satin doll

Hey, whose name is Charlie?

Don't you like this? Isn't it so cool?